We are absolutely thrilled to announce that Perform Partners has clinched the highly sought-after Life Cycle Services award at the VMware Partner Recognition Awards 2023. This colossal achievement showcases the excellence, quality and commitment we deliver consistently to each of our clients. We couldn't have done it without the trust and support of our incredible clients and each team member's passion to getting the job done.
"Our recent trailblazing award success is just the beginning of the exciting developments unfolding across our business. Partnering with VMware has been our own journey of change, one where we have set new standards in collaboration. This award is a testament to our commitment to not just working with customers, but to elevate our entire partnership ecosystem." Adeel Azam, Lead Cloud Solutions Architect at Perform Partners.

Why did Perform Partners win the Life Cycle Services award?
Our success story in the Financial Services sector stands as proof of our dedication and excellence throughout key project stages:
Assessments: Conducted audits and requirement gathering.
Planning: Utilised adaptive planning, engaging both delivery teams and C-Suite.
Regulatory: Worked within regulations, adopting a risk-led, collaborative approach.
Architecting: Created optimal cloud architecture with phased POC adoption.
Migration: Managed rapid, secure migration involving multiple stakeholders.
Quality: Met all timelines and upheld security.
Outcome: Accelerated deployment enabled an agile, customer-focused delivery of AVS.
"Winning the VMware Partner Recognition Award is a tremendous source of pride for us," expressed Shaun Walsh, Co-Founder and Director at Perform Partners. "This award category highlights the importance of delivering exceptional quality through strong partnering that gets the right results for customers. Quality and dedication are not just principles to us; they're part of the very core of the Perform Way. Our approach revolves around providing committed support, relentless determination, and top-tier quality to every client. We're committed to cultivating a culture of excellence, genuine human connection, and quality while also driving integration across the services lifecycle to enhance deployment capabilities and foster adaptable environments."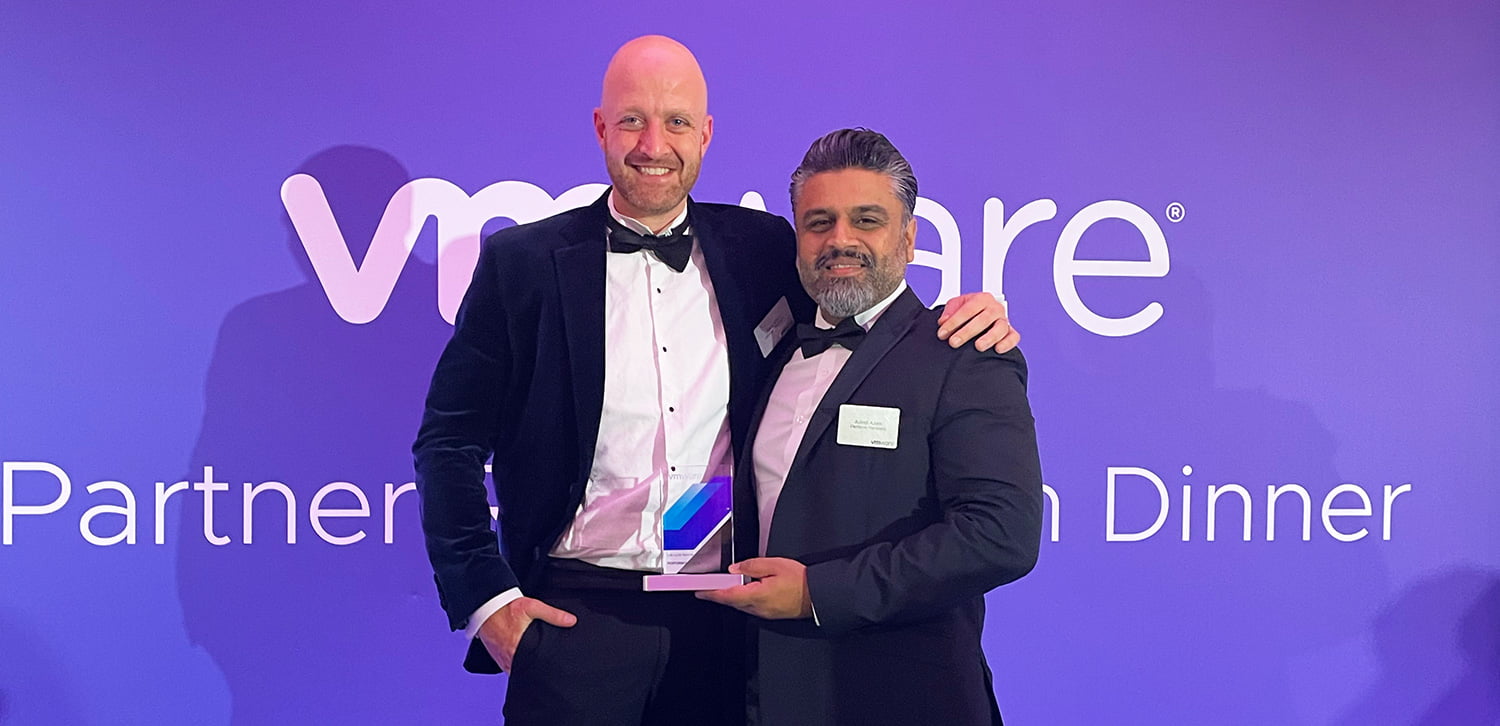 How does this win benefit our clients?
We don't do it for the awards, but they certainly don't hurt! For our clients, this recognition signifies several advantages. It demonstrates that they are partnering with a consultancy with a deep understanding of the latest VMware technologies and industry best practices. This ensures that they receive the most effective and up-to-date solutions for their IT needs.
Our consultancy's award-winning status emphasises our capability to provide tailored solutions that precisely align with each client's unique objectives and challenges. We take pride in our personalised approach, ensuring that clients receive solutions that are custom-crafted to address their specific requirements.
This recognition also reinforces the reliability of our partnership. Clients can trust in our ongoing support, collaboration, and expertise as they navigate complex IT challenges. We aim to maintain solid and enduring relationships built on trust and mutual success.
Furthermore, our track record of successful projects and satisfied clients reduces risk for our clients. They can have confidence that their projects are in capable hands, minimising potential challenges and ensuring successful outcomes.
In essence, winning the VMware Partner Recognition Award is not just an achievement for our consultancy; it's a testament to the enhanced value and assurance we provide to our clients as their trusted technical change partner.

Learn about our award-winning Life Cycle Service capabilities. Get in touch now.