Gardening is a constant process of experimentation and learning. It's an ongoing project that demands change season by season, year in and year out. I apply my business analysis skills and experience to the challenges each season can bring.
I love my garden. It certainly isn't to everyone's taste with its soggy, mossy lawn, its scaffolding plank raised beds, and its frequently overgrown rewilded patches. Having lived here for over 20 years, it has definitely been changed to meet my passions and preferences. Allotment-chic, I call it.
As autumn shifts into winter much of the outside work is done on those short cloudless, blue sky days of crisp air and blinding, low sun. The main focus at this time of year is preparation. Clearing back the overgrowth and making it ready for spring. Like any good project, this initial period of groundwork sets the whole year up for the best chance of success.
But it's not all setup work. Some crops are ready to deliver their benefits to my kitchen during wintertime too including beetroot, kale and even some fresh brussels sprouts for Christmas dinner. Making the best of each season's opportunities even when resources are scarce is something anyone working in Change will recognise.
Planning ahead is critical for success. As a Business Analyst I'll want to start that planning with a Retrospective – a look back to this year's project to learn from its successes and failures. From this review I'll decide what to Stop, Start or Continue.
I'll reflect on what grew well that I'll plant again? What didn't work as expected and why? What's something new to try? Perhaps some of my infrastructure needs fixing (scaffolding planks do not last forever)! And there is always a better tool to put on my wish list.
I'll want to dig deeper into the reasons some plants didn't work out. Some (literal) Root Cause Analysis will examine the underlying reasons for complex problems. Applying 5 Whys questioning across my Materials, Environment, Tools, Processes and People to determine where any fixes are going to achieve the best outcome next year.
And all that clean and tidy-up work in the autumn sun is making good use of the Lean 5 S approach. Lean gardening, like any effective process, seeks to minimise waste and maximise value. So I will Sort, Straighten and Shine until my Standards can be Sustained.
Like our pressured businesses, time and money in the garden are limited, so there are always choices to be made. Even larger plants and structures must earn their place – what worked in the past may not continue to be successful. It would be exaggerating to say I've done a full PESTLE analysis of the pressures on my plot but there are often unexpected factors that drive change.
Last year the threat of Avian Flu meant Government rules on chicken-keeping were enforced right down to a little backyard flock like my own. This unexpected regulatory change meant I had to install nets and fences to keep my 7 hens separate from the risk of infection from wild birds. Seeing as my chickens are amongst the key features of my garden project analysing the new requirement and making sure I was fully compliant was essential.
Climate change poses risk to business and gardens alike bringing warmer winters, wetter summers and more frequent extreme weather events. This year climate impact means a pear tree afflicted with fungal rust (and producing a scant two fruits last month) is going to come out. In cost-benefit terms it was consuming garden resources without any value coming back to the gardener. So, despite a productive and successful past, it has to go.
And my tactical infrastructure solutions are no longer up to the job. A bit of makeshift pathway has sunk into the mud and will need to be dealt with more strategically with some proper groundwork.
Whatever the challenges for a gardener (and a Business Analyst) the change is continuous and welcomed. The change is the point. And when I'm joining my team's daily stand-up from a garden bench on a sunny day it brings those worlds together perfectly.
So, in seasons, not sprints, I work through my produce backlog. Iterating and improving. Perfection is unattainable, but each plant and process brings me value in its turn. And if, after all that effort, I don't get the outcomes I wanted, I can always feed the results to the chickens.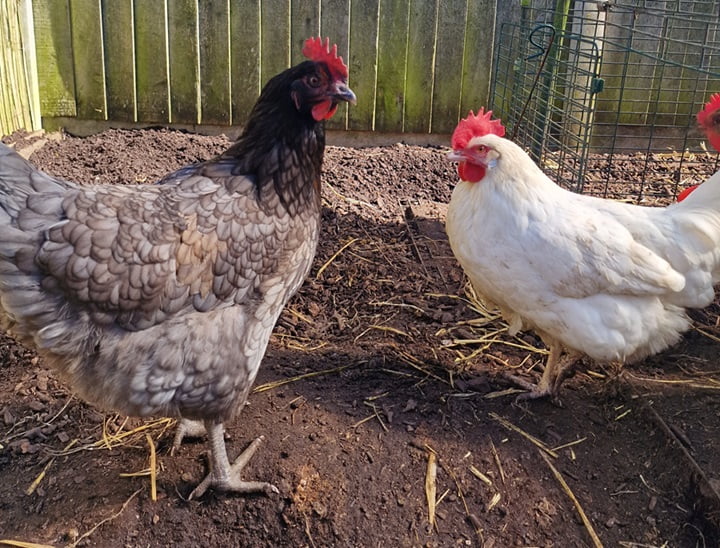 About the author:
Mark Perrell is skilled in the art of Business Analysis and IT Delivery. He supports customer engagement focussing on the business analysis deliverables, while establishing our in-house paths towards growth and an expanding BA practice.