Hailed by Computing.co.uk as "The pinnacle of the UK's cloud industry," Perform Partners and The University of Sheffield are thrilled to announce our joint victory in the prestigious Computing Cloud Excellence Awards 2023.
We have been awarded the esteemed title of "Best Cloud Native Product" in recognition of our outstanding contributions to the Higher Education sector and our commitment to delivering top-tier business transformation solutions.
"Winning a new award of the year: Best Cloud-Native Product, goes to Perform Partners & University of Sheffield! Real-time decisions require real-time data, and the winner is making it simple to manage and monitor in real time." Computing.co.uk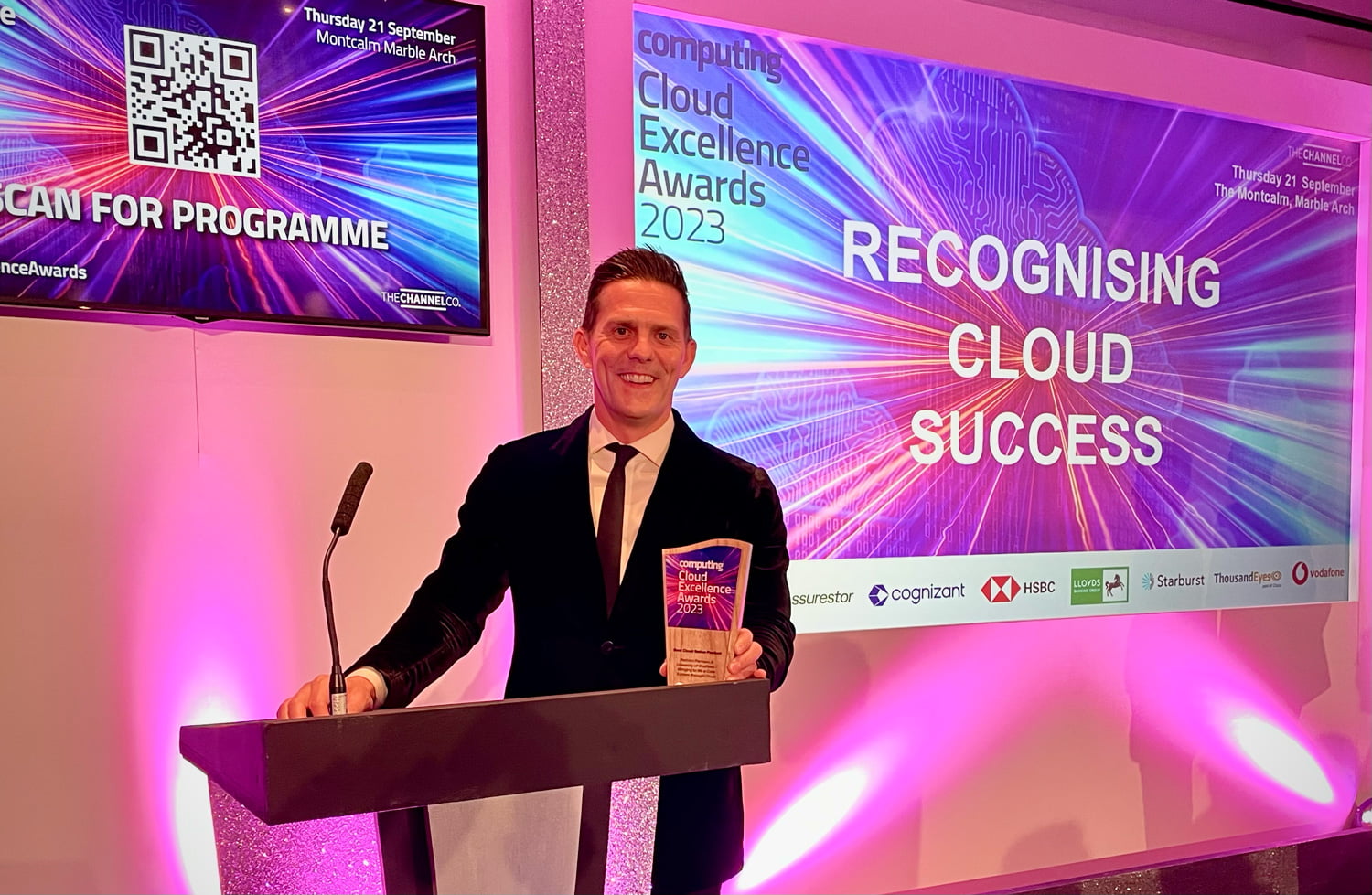 Our journey began as finalists in two categories, 'Best Cloud Project' and 'Best Cloud-Native Product,' alongside global industry leaders such as Vodafone, IBM, HSBC, National Rail, and Lloyds Banking Group. This achievement underscores our partnership and dedication to innovation, quality delivery, and positive change in the world of cloud computing.
We would like to congratulate HSBC for their remarkable achievement in winning the "Best Cloud Project" category.
Shaun Walsh, Co-Founder and Director at Perform Partners, enthusiastically shared his heartfelt appreciation, saying, "Becoming a finalist in the Cloud Excellence Computing Awards was a tremendous honour, and clinching the 'Best Cloud Native Product' award is a true testament to our close-knit partnership with The University of Sheffield. Our shared commitment, fuelled by an unyielding drive for scalable and sustainable solutions, ultimately secured our victory. At Perform Partners, we thrive on nurturing strong relationships with each and every one of our clients, as we firmly believe it's the cornerstone of delivering nothing less than exceptional quality and business change."
Perform Partners' reputation as an international change management leader and partner of choice has been further solidified by our recent double award nominations, including the VMware Partner Awards and the UK Business Tech Award.
As we eagerly await the next awards ceremony later this year, Perform Partners remains dedicated to our mission of excellence and our ability to drive transformative business solutions. We invite you to learn more about our successful project, "Delivering Innovation, Efficiency, and Security in Higher Education," which was shortlisted for these prestigious awards.
We extend our heartfelt thanks to our community for their unwavering support, and we look forward to continuing our journey of excellence in cloud computing.
Talk to the Perform Team responsible for delivering this award-winning project to understand how we can support your business change journey.